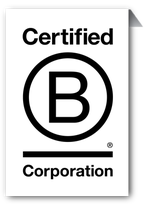 Best for the World
2017 * 2018 * 2019
ECO2LIBRIUM (ECO2) applies business solutions to solve social and environmental problems. Engaged primarily in energy and forestry, our commitment to engage in business ventures starts with answering "yes" to four basic questions:
1. Does it conserve and/or restore natural forests?
2. Does it create jobs for the under-served?
3. Does it improve the lives of people?
4. Does it contribute to building a skilled workforce?
ECO2's commitment to embrace purpose as well as profit has gained us global recognition. Since 2017, we have been honored among world companies as
Best for the World
and invited to participate in the
World Forum for a Responsible Economy
. This honor is based upon contributions in battling climate change, providing products that improve lives, creating jobs for under-served people and conserving tropical forests.
Read our
Ten Year Report
.
---
ECO2's Kenya office is located in Kakamega town in western Kenya.