Geo-spatial locations of installed stoves around Kakamega Forest. Updated 4-2017. Different colors represent installations in different years.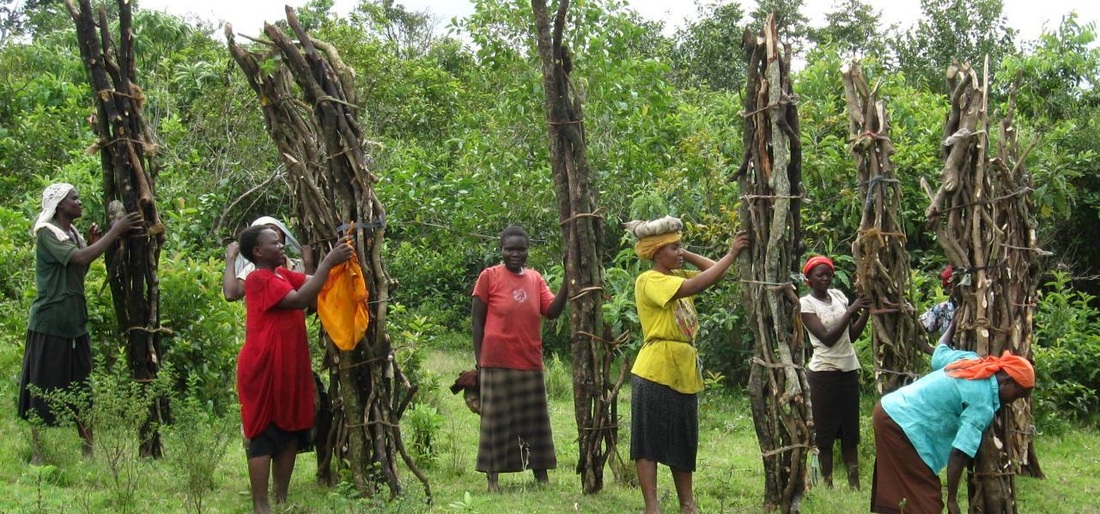 The burden to people and the environment of carrying and consuming forest wood is the primary problem that Stoves for Life is solving.
Stoves for Life

(SFL), a partnership between ECO2 and the

Swiss foundation myclimate

, uses carbon revenue to subsidize the price of energy efficient cook stoves in rural communities adjacent to Kenya's only remaining lowland rainforest - Kakamega Forest. The purchase of energy efficient stoves cuts forest wood use in half and reduces the time and money spent collecting wood (see photo above), creates jobs, and improves the livelihoods of impoverished people while mitigating climate change.

SFL is a

CDM Gold Standard registered carbon project (GS769

), independently validated by Perry Johnson CDM Services. In the first six years of operation, ECO2 has installed over 40,000 stoves, improving the lives of almost a quarter million people who now spend half the time and money collecting wood. SFL has and continues to provide annual incomes to over 500 local people, and has reduced forest wood consumption by more than 50,000 tons (equivalent to 160 acres) per year. This has resulted in reducing CO2eq emissions by approximately 386,000 total tons, or an average of 64,000 tons annually (equivalent to removing 6,000 U.S. cars from the roads annually).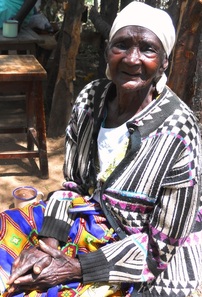 "As an old woman, I am happy
that my daughters and their
daughters will not have to
endure the smokey, hot 3-stone
fires that I have lived with
all my life."

Mama Frida
---
Project Documents